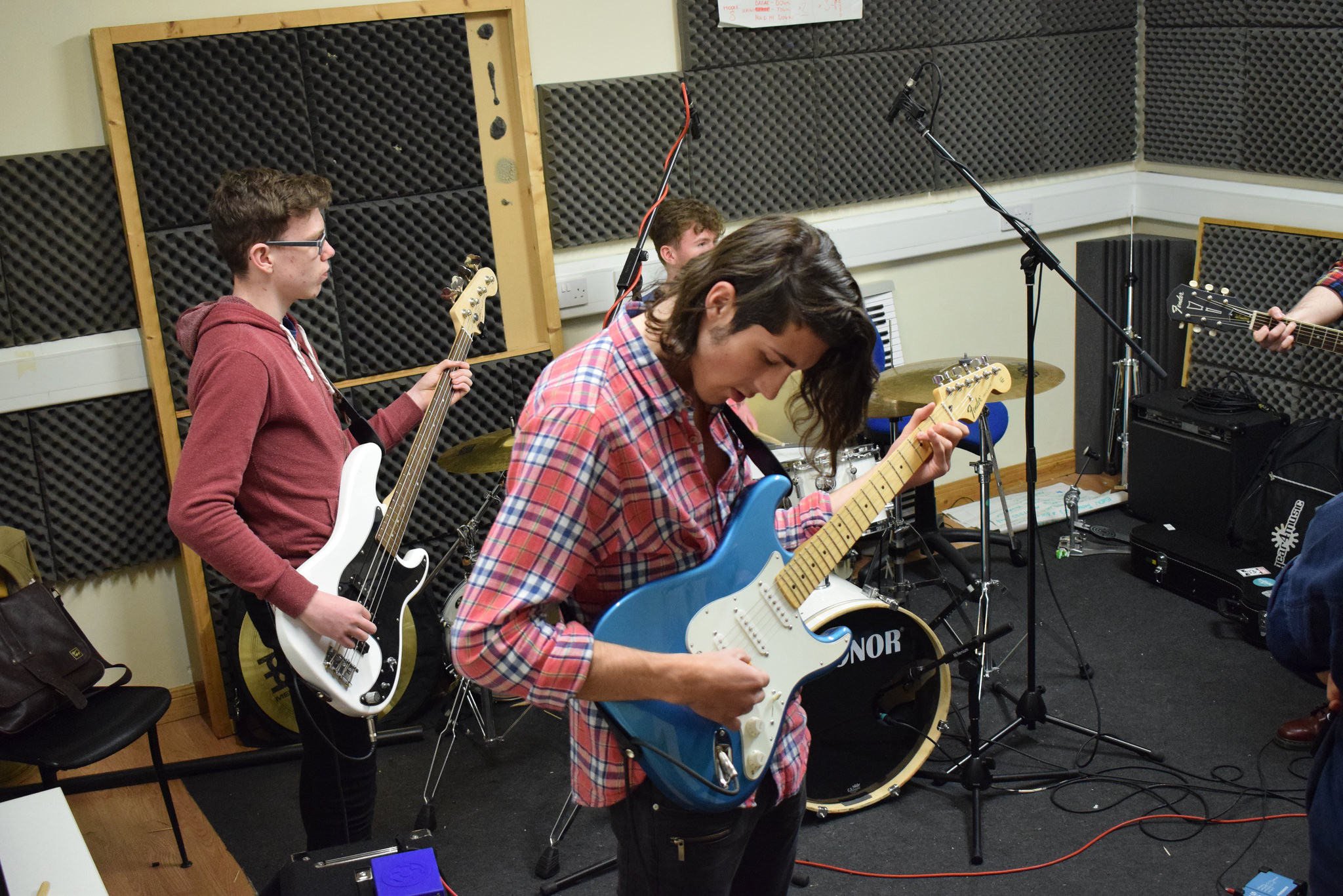 Over the past 12 months, Nerve Centre has hosted a number of music creation and performance mentoring programmes, resulting in this 18 track compilation album. Over 50 young musicians and songwriters from the city and region are featured. Listen below:
Tracks 10 to 18 were all made as part of Create a Track, a programme in which aspiring musicians between the ages of 14 and 18 collaborate with industry professionals to write and record an original EP over the course of three days. Nerve Centre is bringing back Create a Track this summer 2018: register your interest here. For younger musicians there's Create a Track Juniors, for children aged 7-11. Apply here.
For those who are itching to take to the stage, there's Music Hothouse. Five days of workshops and jamming sessions culminate in a live performance at the award-winning Stendhal Festival. Register your interest here.
Keep an eye out for other music workshops and mentoring programmes for young people here.
First Cuts Vol. 3 is supported by funding from Derry City & Strabane District Council, Arts Council NI, Children in Need, British Council & Princes Trust as well as contributions from Tuned In, Holycross College, Knockavoe Special School and Jigsaw Project.