The programme, aimed at primary, post-primary schools, colleges, community groups, and the general public will broaden cultural awareness, literacy skills and cine-literacy abilities.
The festival aims to encourage participants to value, and embrace diversity in all its forms - whether race, ethnicity, gender, sexual orientation, migrants, minorities, those with physical disabilities - as well as encouraging awareness of local and global issues like war and the environment. The long-term objectives and outcomes are to help promote tolerance and inclusion, and to encourage debate around sensitive issues, such as mental health, suicide, and all forms of abuse.
FFF's Intercultural & Anti-Racism Festival also aims to increase access and participation by targeting the most disadvantaged and hardest to reach individuals and groups in the community - including the unemployed, the elderly, carers, single parents, minorities and those living with physical disabilities and other conditions such as Dementia and Autism.
Such groups often feel excluded from the arts as programmes are not generally targeted to meet their specific needs and requirements. The festival targets these groups directly by providing specially designed screening events, subsidised travel, and by taking the programme out directly into the community and alternative venues such as hospitals and care homes.
Highlights this year include educational screenings of Little Women, 1917 and The Personal History Of David Copperfield. While public screenings include Puzzle - a closely observed portrait of Agnes, a woman in her early 40s, who is given a jigsaw puzzle for her birthday. She discovers an activity that she enjoys and can do for herself after years of dedicating her life exclusively to the needs of her family. While in Mr Jones, James Norton stars in the powerful true story of the investigative journalist who uncovered Stalin's genocidal famine in Ukraine (which killed almost 10 million).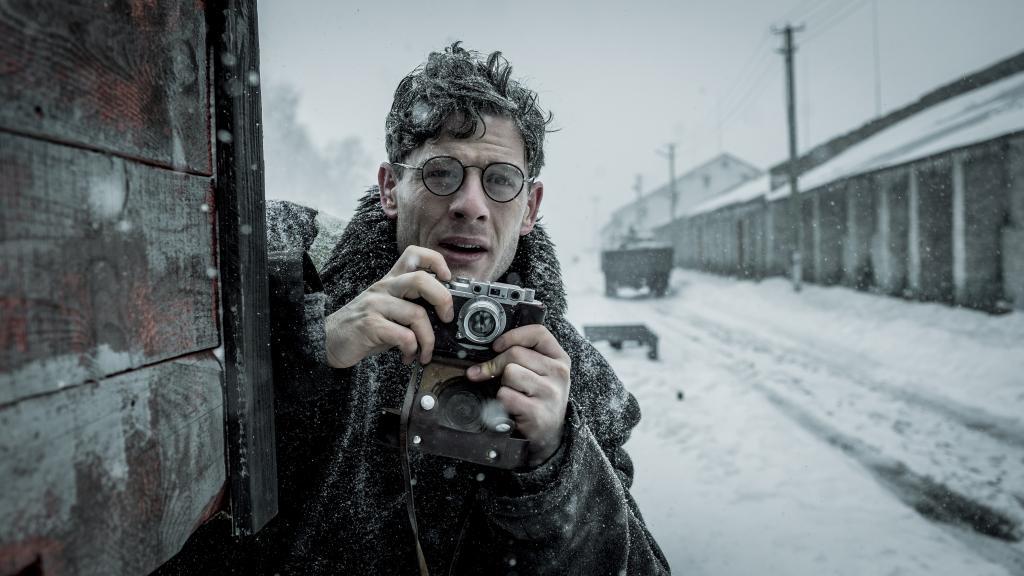 Chhapaak is the moving true story of Malti, a young woman who was attacked with acid on a street in New Delhi in 2005. Through her story, the film makes an attempt to understand the on-ground consequences of surviving an acid attack in India. From renowned director Ken Loach and the award-winning team behind I, Daniel Blake, comes Sorry We Missed You - a powerful exploration of the contemporary world of work, the gig economy and the challenges faced by one family trying to hold it all together.
Two successes from FFF 2019 return by popular demand. The Cave - Oscar® nominated Feras Fayyad's (Last Men In Aleppo) unflinching story of the Syrian war, and BAIT - winner of countless awards over the last few months, including a BAFTA. Guaranteed to be a highlight of the programme, is the poignant For Sama, an intimate and epic journey into the female experience of war.
Director Simon Sheridan will introduce his new documentary Everything - The Real Thing Story, which charts the popular soul and funk band's successful career against a backdrop of racism and social and political turmoil. The Real Thing was the first all-black British band to hit #1 in the pop charts - with the perennial 'You To Me Are Everything'.
Director Alice Smith and producer Joseph Ingham will introduce their short documentary Invisible Women, which explores the untold story of Manchester's LGBTQ journey over the last 50 years through two women's incredible journey, rebellion and activism, telling a vital story that risked disappearing until now.
Foyle Film Intercultural & Anti-Racism Festival is a project of the Nerve Centre, and is funded by Department for Communities through Northern Ireland Screen. Venue partner is Brunswick Moviebowl. For further information contact the Foyle Film Festival office: 02871 260562