Creative Learning
Hothouses
Our free five-day Hothouse programmes offer young people aged 11–18 a chance to gain experience in the creative industries.
Music Hothouse
This intensive five-day music creation and performance workshop, led by renowned industry professionals, will push songwriters' creative talents to the max and hone the creativity, composition and collaboration skills of musical masters and novices alike. Participants will develop musicianship, form bands, jam, create, perform with like-minded young individuals at a showcase event and get a kick-start into the music industry.

This renowned music programme has been giving young people the chance to pursue their music goals for the past 16 years. Past participants include Hannah Richardson, lead singer of Cherym, Multi-instrumentalist, ROE, and Paul Connolly, lead singer of The Wood Burning Savages.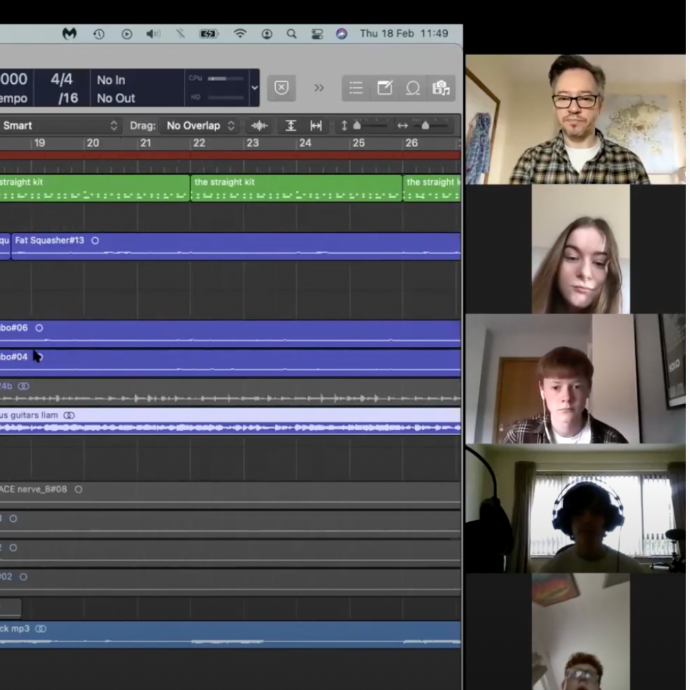 Creative Hothouse
Creative Hothouse allows participants to expand their creative range and focus on either music, film, graphic design or photography throughout the five-day intensive course. You will both develop new skills in your chosen area and get the opportunity to work collaboratively as a group of creatives.
How to Apply
You don't need any formal qualifications for this programme, just have the thirst to learn and be prepared to collaborate with others and step out of your comfort zone.

You must be aged between 11–18 and a resident of Northern Ireland or Republic of Ireland.
Courses run throughout the year, usually at Easter and summer time. Check our What's On section for the most recent course offer.
Our August Hothouse is now full but you can add yourself to the waiting list by emailing Head of Music Marty McGill