Film
Nerve Cinema
Haunted Cinema (Family Friendly)
Nerve Centre, Magazine Street, Derry~Londonderry
Admission: £5 + booking fee
All Events
Admission
£5 + booking fee
Times
Age Guidance
Family Friendly
Share this
A bewitching lineup of family-friendly Halloween classics.
Step into a world of spooky enchantment as Nerve Centre transforms into a Haunted Cinema this Halloween with spine-chilling classics and hair-raising tales for kids and families to enjoy.

As part of the ticket price, families will be able to access the cinema through our haunted hallway. Our Petrifying Paparazzi 'Greenscream' will offer children and families a chance to have their picture with ghosts, ghouls, and other terrifying figures that will add an extra layer of excitement to your cinema journey!

And as the sun sets and the Walls Awaken, Wicked Windows will light up Nerve Centre with illuminated horror projections, from 6pm – 9pm on Saturday, Sunday and Monday evening.
Corpse Bride
2pm, Saturday 28 October

Tim Burton presents a hair-raising legend based on a 19th-century Russian folktale, in which a young man mistakenly weds a corpse while on a two-day trek to the village of his real bride-to-be. It is up to the groom's flesh-and-blood fiancée, to face her wraith-like rival in this warm-hearted fable Tim Burton's Corpse Bride.

A must for all who are fans of Burton classics 'A Nightmare Before Christmas' and 'Frankenweenie.'

"Corpse Bride is not the macabre horror story the title suggests, but a sweet and visually lovely tale of love lost." - Roger Ebert.

2005. USA/UK. Director: Tim Burton. Cast: Johnny Depp, Helena Bonham Carter, Emily Watson. Duration: 1hr 17mins. Cert: PG.
Book Now
The Witches (1990)
2pm, Sunday 29 October

Anjelica Huston stars in this fantasy based on a Roald Dahl book about a little boy and his kindly grandmother thwarting a coven of witches who want to rid Britain of children by turning them into mice. Vacationing at a seaside hotel with his grandmother, a young boy discovers that a convention of witches is also staying there and finds out about the evil plans of their Grand High Witch.Nominated for a BAFTA award.

"The Witches soon takes off and becomes a fanciful film for savvy children and a witty, well-made movie for their parents." - Caryn James, The New York Times.

1990. UK/USA. Director: Nicholas Roeg. Cast: Anjelica Huston, Mai Zetterling, Jasen Fisher. Duration: 1hr 31mins. Cert: PG.
Book Now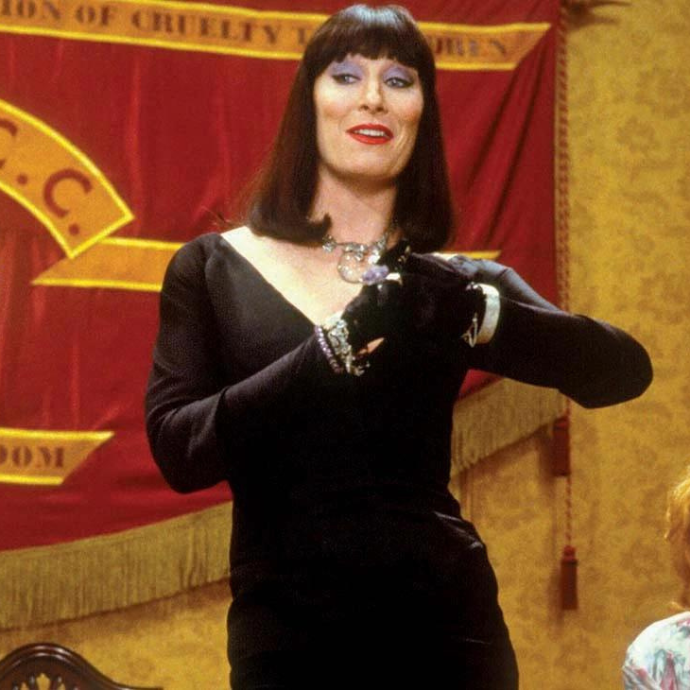 Wallace and Gromit: Curse of the Were-Rabbit
2pm, Monday 30 October

Wallace and his loyal dog, Gromit, set out to discover the mystery behind the garden sabotage that plagues their village and threatens the annual giant vegetable growing contest. Winner of Oscar® for Best Animated Feature Film.

"It's a lovely family film packed with cheeky gags and buoyant fun, like the best-ever Bumper Holiday edition of the Beano, with the merest hint of Viz." - Peter Bradshaw, The Guardian.

2005. UK. Directors: Steve Box & Nick Park. Cast: Peter Sallis, Helena Bonham Carter, Ralph Fiennes. Duration: 1hr 25mins. Cert: U.
Book Now